One fine day you decide to start a blog, and you immediately get stuck on the most basic, yet most important question:
These questions play a significant role for anyone who wishes to get started blogging.
That's why, in this guide, I'm going to help you choose the right blogging platform.
All the blogging platforms listed below let you do the most important things – writing and publishing. But when searching for the right blogging platform to use, you may also need to find one that:
These are just some of the many factors that you can't ignore. There are many free blogging sites available but they don't offer all the critical features that would let you drive traffic and make significant income. This may not be of any significance when you are starting out, but as you fall in love with writing (which usually happens in 2-3 weeks time), you will end up asking this question to yourself:
[Tweet "What else can I do with my blog?"]
Many people make the mistake of picking the wrong blogging site and later regretting it.
That's why this guide is going to help you not make such mistakes.
How to Choose the Best Blogging Platform?
At this stage, it's important for you to understand the must have features in the blogging platforms. Apart from something which is easy to setup, requires no coding skills, it should be quicker to learn as well.
Here are a few factors that you should know:
Design: The blogging platform should offer various design options that you can easily use on your blog. Depending on the niche you are getting in, it should offer a design compatible for your requirement. Also, the customization of design should be easy.
Features extension: Every blog sites come with many in-built features. However, there should be an option to easily integrate 3rd party tools and scripts on your blog. Without these important features, your blog will get stuck at the later stage.
Easy learning curve: The platform should be easy for anyone (despite of the age) to learn how to use the platform.
Support: Where would go if you have a simple question about your platform? This is where the support comes into the picture. Some of the platforms (listed below) have a thriving community which is always willing to help newbies.
Blogging from mobile: The platform should let you blog from mobile. As a lot of us like to write or blog when we are traveling. This may not be a big requirement for a business blog, but it's still an important factor. Even if you not planning to blog from mobile, you can do various activities like moderate blog comments, reply to comments, upload pictures from the comfort of your mobile phone.
What's A Wrong Blogging Platform?
[Tweet "The platform that limits the possibilities of blog growth is not a good blogging platform."]
Apart from the points listed above, one other important factor to consider is how often the platform is updated. Is it up-to-date with all the latest trends and technological advancements?
For example, three years back it was not necessary to have a blog which was mobile-friendly. Fast forward 3 years and all blogs must be mobile-friendly or else we will lose a lot of traffic. But mobile-friendliness isn't just for readers, it's also for us… Let's say you're traveling and a good thought comes into your mind. Now you can whip out your smartphone and blog about it!
These are the kinds of scenarios you need to be thinking about when choosing your platform.
So in this article, we're going to talk about the following:
BlogSpot by Google
Medium.com
There are a few other platforms out there like Weebly and Squarespace which you might find listed on the web as the "best blogging platforms", but they're not. They are more website builders which, while good, are not ideal for blogging.
The best blogging platforms are the four listed above.
Are you in a hurry?
If you don't want to read this whole article and just want to know which platform to use, then pick WordPress.org. It powers more than 37% of the websites in the world which is also proof of how popular this platform is.
WordPress.org is without question the best. You can read this tutorial on how to install WordPress in the next 10 minutes. Yes! It's that easy.
But I would recommend everyone keep reading this article as we will go into detail about why we should be using these platforms. Think of this as buying a new phone and knowing all the features. It's how we stay informed and make good decisions…
Sound good?
Alrighty, let's go ahead and look at what these popular blogging platforms have to offer and what they are lacking.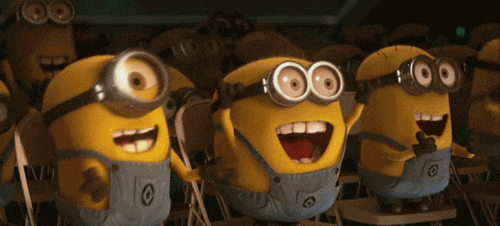 Personal Guide To Selecting The Best Blogging Platform:
1. WordPress.org (Self-hosted WordPress platform)
WordPress is a very popular platform for launching a blog.
They offer two versions of their software:
WordPress.org
WordPress.com
We'll talk about WordPress.com in a minute, but you need to know that WordPress.org is what a lot of website owners in the world are using.
[Tweet "More than 37% of the websites in the world are powered by #WordPress. Awesome! "]
The reason why WordPress.org is so popular is because it easily gives you complete control of your website.
It's open-source software and is updated every few months to keep giving its users all the latest new features.
They also have a mobile app that lets you blog from your mobile phone – you can upload images, write posts, and reply to comments.
What I really like about this platform is the ease of use. Anyone can start a blog in literally minutes.
For example, you can choose the starter package from Bluehost hosting and pick a domain name. (The first domain name is free).
Bluehost will automatically install your blog, and then you can start blogging. Read this tutorial to learn how to install WordPress
It's also just really convenient to start writing and customize your blog's structure. They also offer app for mobile, Mac, Windows, Linux which makes it easier for you to manage your blog.
And unlike many of the other platforms out there, since you create this blog on your own hosting server, you also become much more than a blogger. You are not just the pilot of the plane but also the owner of the plane.
In other words, you own your blog.
You don't have to worry about some competitor falsely complaining to your blogging service and getting your blog deleted (these things happen).
But if you are not really looking to make your blog popular or make money from blogging (like through Google AdSense), then you don't really need this platform. You can get started on a free platform and move to this one if/when you're ready.
Design:
WordPress let you pick a design from thousands of themes which makes it easier for you to get a professional design. For example, Astra theme comes in-built with a lot of pre-defined templates. You can also use the drag and drop customizer to customize the theme according to your need.
But, if you are serious about being a blogger, then WordPress.org is the platform you need.
2. WordPress.com (Easier to use than WP.org but comes with limitations)
As I mentioned above, WordPress offers two versions, and WordPress.com is the other one.
If you are still hesitating on using WordPress.org, I recommend you go ahead and create your blog on WordPress.com. This gives you the opportunity to use WordPress without spending a dime (WordPress.org is free to use, but you will still need to buy hosting and a domain).
WordPress.com will help you get used to the WordPress platform. You will learn things like how to write a blog post, how to moderate comments, and how to manage the dashboard.
WordPress.com is also useful when you are not sure about your domain name.
Usually, when we get started, we use a name we think is useful, but then we realize how bad it is. For example, before picking ShoutMeLoud as the name for my blog, I used 'VirginTech' as my blog name. What a silly name!
Well, we all make such silly mistakes in the first few days of blogging, and such free platforms ensure that these mistakes don't affect our pockets.
WordPress.com offers a free domain name such as yourname.WordPress.com, and if you want, you can also upgrade to a "real" domain name (custom domain name) like domain.com for a little bit of money.
There are more paid features available on WordPress.com which increase its capabilities, but as I mentioned earlier, if you want to use "premium" features, it's better and cheaper to go with WordPress.org.
If you want a really good comparison between WordPress.com and WordPress.org.
3. BlogSpot by Google (Free and a decent alternative to WordPress)
For those who want to test the sweetness of blogging, BlogSpot is another great platform that you can use for free. This is a Google platform, and as such, the architecture here is completely different than WordPress.
But, in general, blogging on BlogSpot is easy and newbie-friendly.
I started my first blog on BlogSpot 12 years ago. After using it for almost 2 months, I shifted to WordPress (.org)… And I've never looked back!
We have a guide here on how to start your free blog on BlogSpot.
If you look at the Google Trends chart, you can see how the popularity of BlogSpot has declined in the past 5 years.
BlogSpot offers a mobile app which lets you do all the publishing and management tasks from your mobile phone. However, the app is not upgraded as often as it should be.
If you have an Android mobile, you can download the app from here and check it out yourself.
One thing that you will like about BlogSpot is you can monetize your blog however you want (AdSense, Amazon Associates, sponsored posts, direct ads, etc.).
I used to recommend BlogSpot to people, but despite it being a decent platform, in recent years it has fallen into disarray. If you are looking for a free platform to launch your blog, you should look at WordPress.com or Medium.com.
4. Medium (Great for publishing, but no monetization option)
Medium is a fantastic blogging platform that is made for writing and reading. If your goal is just to write, and you don't care much about personalization, customization, and/or making money, then Medium is for you.
Launched in 2012, the platform offers a minimalistic layout, and it's really a treat to read and write on Medium. I usually reshare my content from ShoutMeLoud on Medium for extra traffic.
As a free blogging platform, Medium.com is solid. They also have a mobile app which is just as intuitive as their web platform.
Medium is great, but you can't use it to make money.
However, for entrepreneurs or business owners who are not interested in monetizing their blog and are just looking for a platform to simply write and be heard, Medium.com is a solid option.
Conclusion: Which Blogging Platform To Choose?
Here are my recommendations:
WordPress.org: This is the clear winner. It's the most used in the world, it's regularly updated with new features, it has a mobile app, and there are no restrictions.
WordPress.com: If you want to experience the power of WordPress but are hesitating on going all-in, choose WordPress.com.
Medium: For a free platform which allows you to just write, Medium.com is the best choice.
BlogSpot: If all else fails, choose BlogSpot.
Check out: How to start a blog & make money
Now, if you've landed on this page because you've been doing a lot of research on how the power of blogging can change your life (and it can), don't look any further than WordPress.org. If you are still unsure and just want to start writing, opt for WordPress.com. Eventually, you'll realize you need to be on WordPress.org, and when you make the switch, you'll have a good foundation to build upon.
So after learning about these four platforms, which one are you going to choose? Let me hear your thoughts in the comments below!
Like this post? Don't forget to share it!