Hello Shouters,
Let us start with an introduction of myself.
Who Am I?
I am Sinchan Dey, presently working as a full-time blogger. I got into blogging 3 years ago, but back then, I was a freelancer.
However, the idea of getting my own blog and making it work for me came from a series of Harsh's blog posts I read earlier this year.
I was writing content on some SEO topics when I stumbled upon ShoutMeLoud. I started reading many of the posts here and really got into it. I remember reading over 20 posts in a single day!
What Is My Story Behind The Title?
It was exactly that day that I read all those posts that I decided to give this blogging thing a try.
And on that same day, out of nowhere, I received a text on LinkedIn. To my surprise, it was a formal text from the HR department of a popular tech blog.
To give a little history here… I have been into tech blogging for a long time, and I have been writing articles for many blogs as a ghostwriter. I got this offer based on the articles I had shared on LinkedIn, and they even offered me a 30k/month salary!
The only condition was I had to move to Delhi immediately to join their team.
The Dilemma
Now, this was an amazing offer for me, as I was being paid for what I loved doing and had been doing all these years (and as of now, without much reward or recognition).
This offer was too good to be true; being part of a popular tech blog would not only give me a good salary, it would also give me a good platform to share my work.
It was a great deal, right?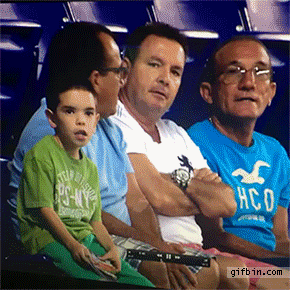 A perfect break for a young blogger who was writing articles published in others' names with nominal charges per article.
So why I am currently still struggling to pay my domain fees and internet charges every month?
The answer is simple:
Was it right to do this? I don't know, and I don't want to know.
I know what you are thinking:
"That was naive and impulsive."
To be honest with you, I thought the same.
I even regretted denying the offer for some time.
However, in the back of my mind, something kept reminding me:
I have to follow my desire of doing something on my own.
How I Ended Up As a Blogger
I have always loved writing, and technology was something that I have been interested in since my school days.
The only thing I knew for sure was that I wanted to wake up every morning excited and thrilled about doing something new. I never liked having a boss and doing things their way. I always wanted to do things the way I wanted. That has always been exciting to me.
And here came God's voice (in the form of Harsh's blog posts)…
As I said earlier, I had read 20 posts that day, and I had even done extensive research on Harsh. This made me forget about my freelance career and look forward to creating my own canvas to pen my thoughts. I finally had a direction that I wanted to head.
I told myself:
"If Harsh can do it, I can do it, too."
This gave birth to my blog – YourOwnConsumer.com –  and even though it's still relatively new, I have high hopes for it and truly believe it will work out well.
Why Should You Make The Move Soon
I started reading a lot of blogs, and I came across many bloggers like Harsh who had taken the initial risk and eventually made a name for themselves. Just imagine if Sachin Tendulkar (Cricketer) was working in an MNC, would anyone know who he was? I believe that we all have a Sachin or Harsh in ourselves.
Unless we take that first step and try our best to follow our desires, we will never know what we could have done. It just takes a single resignation or a single "no more" to start following along this path.
Isn't it easy?
Well, no. To be honest, nothing is easy.
But the next time you wake up in the morning, ask yourself, "Am I excited to go work today?" You will get the answer loud and clear in your head.
We all have some desires hidden and piled under deadlines and boss's orders.
You might say, "We have responsibilities and need money to support ourselves." Well, I might have no answer to that. But I would ask a simple question in return:
"Can you live with the knowledge of what you could have done if you only tried your entire life"?
Life is too short to have repents.
Before it's too late to try, give it a shot. Sign that resignation letter you had typed months back but never dared to mail in. Tell your boss that you've had enough.
I am not saying it is the easiest way. In fact, it is really tough. But it has to be tough; that's why most people do not dare take this route.
However, I can guarantee you that you will be happier living each day of your life the way you want. You might not have the same pay check at the end of the month, but you will have a life you love.
https://giphy.com/gifs/rjkJD1v80CjYs/
Do not wait until life burdens you with responsibilities; it's easier to take a risk at a young age rather than regretting not doing it sooner while you grow old.
How To Make It Count
If you love doing something and can dedicate your life to it honestly, success will follow you.
"Beta kabil bano, kamiyabi jhaak maar ke piche ayegi." (In Hindi language)
This is a famous quote from a movie called 3 Idiots. It means:
"Chase excellence, success will come eventually."
If you are good at something, try to work on your skills and be the best version of yourself.
We learn every day, and every day is a challenge. You must be polishing your skills each day. It is a tough road out there and you need to face hurdles and failures. These things shouldn't scare you from taking the risk, as there is a light at the end of the tunnel.
Always remember that we remember the ones who dared, and not the ones who were scared.
Get Up And Go!!!
Are you still reading my post and thinking to yourself you want to give it a shot?
Well! Get up and make the move before it is too late!
Second chances are for movies, not life.
Take the chance, make the move, and dare to take the risk.
I'm waiting to hear your success story in the comments below!
For further reading: